The Problem Most Business's Experience… Until Now!
Customers not returning can be disheartening for any business. You see someone come in a few times, then suddenly they disappear.
Maybe they just fell out of the habit. Maybe it was one purchase they didn't like. Like most business owners I'm sure you wonder if you could've done something differently.
That's where SayHi WiFi comes in handy, it empowers you to take action. You will effortlessly build contact lists by connecting your WiFi with the customers who walk through your doors.
You can remind them what they loved about your business in the first place. Let them know about new products or menus, flash or seasonal sales, new opening hours or send them a coupon for a discount or a free giveaway.
How SayHi WiFi Works
When customers uses your free in-store WiFi, the SayHi WiFi marketing platform creates a business branded login page where customers enter their email, or social profile in exchange for access to your WiFi. In turn, this allows you to grow a list of real customer subscribers who want to hear from you. Now you can focus on retaining your existing customers and increasing your businesses social reputation.
Many of our clients have successfully used this feature to retain more customers, converting consumers who haven't visited you in a while back into regulars again.
But you don't have to take their word for it, witness first hand how SayHi WiFi helps you retain customers:
Schedule A Demo To Find Out -
What you can do with SayHi WiFi
How SayHi WiFi Marketing technology works
Why WiFi is an effective marketing channel
"Its like the modern version of the business card goldfish bowl, only cards don't sit their gathering dust. We automatically send our new customers offers, vouchers, and news about our latest products. It saves me tonnes of time and effort.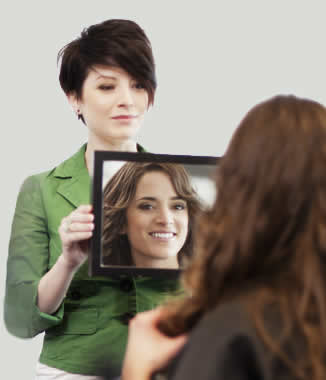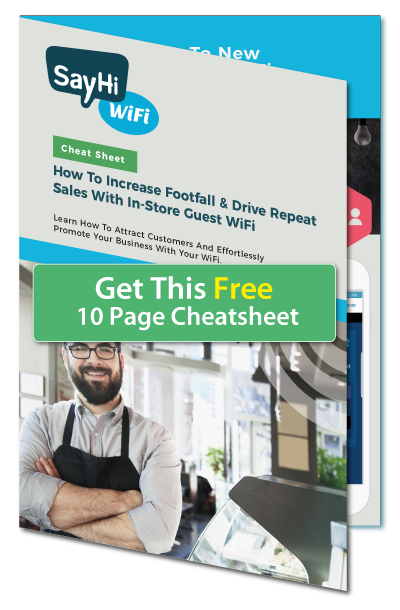 FREE 10 Page Cheatsheet:
How To Use Your WiFi To Increase Footfall & Drive Repeat Sales
What You Will Learn
One of the biggest challenges for any business is attracting and retaining customers. In this cheatsheet you'll find real examples of how you can use free WiFi to attract customers and effotlessly promote your business.
What You Will Get
Ideas that will rapidly grow a list of engaged customers who want to hear from you.
Ideas on how to engage your customer base to drive repeat purchase patterns.
Ideas on how to gain reviews for your business.
Ideas to free your time by building automating campaigns that are effective, personalised, and relevant.
Ideas on how to attract new customers using your WiFi customer data.
---
Guest WiFi
Offer fast, easy and secure wi-fi login to your customers, collect customer data and build your social community
WiFi Marketing
Engage customer in personal way, increasing retention by improving their experience across multiple digital channels
Customer Analytics
Collect insight into your customer patterns while developing useable business analytics