How Will You Get The Next Sale?
Hospitality and retail locations are constantly struggling to understand their customers better and create promotions to increase revenue. It's an uphill struggle that often leaves business owners guessing at how to make it work.
Online retailers build proftable business's from utilising massive cutomer data built with every page load and order, this helps them understand buying patterns, product appeal, and target customers with relevant and timely communication to get the next sale.
Fortunately, the free WiFi that many companies are already offering has the potential to transform their business. By connecting a WiFi Marketing platform like SayHi WiFi you can change you're business into a successful data driven marketing machine.
SayHi WiFi creates a business branded login page where customers enter their email, or social profile in exchange for access to your WiFi. Now you have a useful tool to power up your store marketing strategy. Now you can identify opportunities, refine activities and connect with customers.
Free WiFi needn't be a service offered just to keep up with the rest of the high-street, use it as a tool to help your business and your customers' experience.
86% of consumers aged 21-44 & 35-44 are highly influenced by the availability of in-location WiFi"
This opens up a world of possibilities, from thanking first-time customers to rewarding regular customers.
The Best Part Is You Can:
Leverage social tools to build social likes & reviews
Create intelligent ad-retargeting from real data unique to your business
Analyse customer behaviour data to improve results
Rapidly grow a list of engaged customers who want to hear from you
Automate campaigns that are effective, personalised, and relevant
Aggregate and organise the valuable customer analytics now available to your business

Many of our clients have successfully used these features to retain more customers, increase spend by showcasing new products, and convert consumers who haven't visited you in a while back into regulars.
But you don't have to take their word for it, witness first hand how SayHi WiFi helps you retain customers:
Schedule A Demo To Find Out -
What you can do with SayHi WiFi
How SayHi WiFi Marketing technology works
Why WiFi is an effective marketing channel
"Its like the modern version of the business card goldfish bowl, only cards don't sit their gathering dust. We automatically send our new customers offers, vouchers, and news about our latest products. It saves me tonnes of time and effort.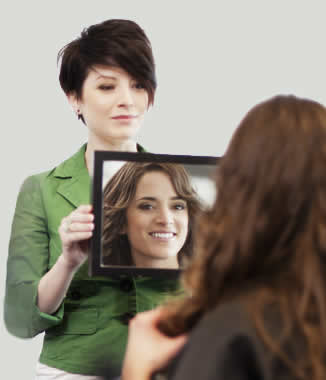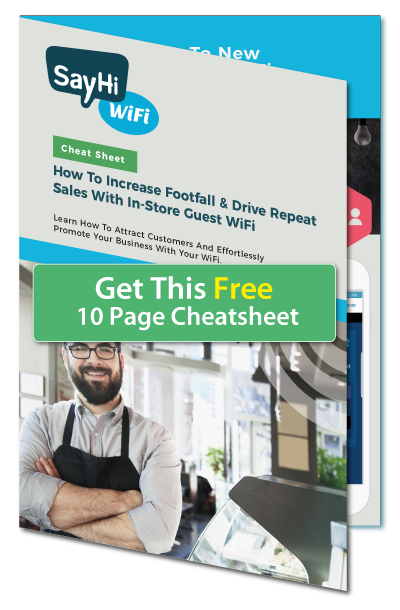 FREE 10 Page Cheatsheet:
How To Use Your WiFi To Increase Footfall & Drive Repeat Sales
What You Will Learn
One of the biggest challenges for any business is attracting and retaining customers. In this cheatsheet you'll find real examples of how you can use free WiFi to attract customers and effotlessly promote your business.
What You Will Get
Ideas that will rapidly grow a list of engaged customers who want to hear from you.
Ideas on how to engage your customer base to drive repeat purchase patterns.
Ideas on how to gain reviews for your business.
Ideas to free your time by building automating campaigns that are effective, personalised, and relevant.
Ideas on how to attract new customers using your WiFi customer data.
---
Guest WiFi
Offer fast, easy and secure wi-fi login to your customers, collect customer data and build your social community
WiFi Marketing
Engage customer in personal way, increasing retention by improving their experience across multiple digital channels
Customer Analytics
Collect insight into your customer patterns while developing useable business analytics